Organic Search – Search Engine Optimization (SEO)
We will get you more
rankings
traffic
leads
sales
brand awareness
Let's make it possible
Organic Search – Search Engine Optimization (SEO)
Want to get the visibility you need to attract quality customers that convert?
Let us improve your web presence and authority, bringing your website to the top.
SEO has become a critical element to the online success of business in many company levels: website's traffic, visibility, credibility, optimal user experience, and so forth. Our goal is help you establish a strong foundation for your website that is likely to generate conversions.
It is not only about traffic but traffic that matters to your business. A great SEO management can also lower your costs on pay ads and helps you get repeat buyers.
Xum Digital understands high-level solutions for your business and keep track of your progress through deliverable tasks.
We take it step by step. Our SEO experts search for every aspect of your campaign. We take the time to research and conduct an assessment of where your business is currently standing. Once we understand the elements of your brand, we analyze your target demographic and costumer persona. Our challenge is to discover what your consumers are searching for online and make it possible for you to reach out to your ideal audience.
Competition Research
Understanding your competition is crucial and it requires ongoing analysis. Xum Digital monitors competitor sites as part of your strategy. This will make sure your business is not missing out on any valuable strategies that would benefit it.
Keyword Research
We would also conduct a keyword research for your business to determine the core keyword for each site's page, the set of keywords that will appear within its content, and short and long-tail Keywords that will only appear within the content of the website.
You're One Click Away From Better Rankings
Get A Free SEO Analysis In Seconds
Struggling to get more visitors to your site? Find out why in this FREE report!
Comprehensive Website SEO Audit
Actionable recommendations for your business
Completely FREE
30 minute consulting video call
Get Affordable & Effective SEO Pricing
We will make sure Google knows your business exists so that potential customers find your website easily.
Get a free audit of your website
---
Let us know your information and we will send you highly important information
OUR SERVICE INCLUDE ON-PAGE AND OFF-PAGE SEO
On-Page SEO
On-Page SEO's goal is optimizing individual web pages to rank higher and earn more relevant traffic. Our experts ensure that the search engines understand the focus keywords for each page and will advise which pages of your website need to be updated.
We consider URLs mapping, current and recommended meta titles, meta descriptions, alt tags, and h1 tags. Using title tags correctly can help Google rank your website better. With meta descriptions, it is important to highlight relevant keywords. After we implement on-page SEO, we analyze keyword performance to identify pages and keywords in need for a boost.
Off-Page SEO
The more authority we can build into your site from off-site channels, the better chance you have of outranking your competition and generate business.
A good management of Off-site SEO is also critical considering that it carries more than 50% of the weight of your site's ranking. Off-site factors such as backlinks, mentions on other reputable websites, social media activity, and others help brand you and describe what you are all about.
Our agency will research keywords that are best suited for your services and produce content with these keywords. This content will have links that direct traffic to your website. This results in higher conversions.
One of the most effective off-page SEO techniques is building links through brand partnerships. Xum Digital will identify companion websites that can enhance your campaign including Niche-specific blogs, Relevant news websites, trade publications, Forums and online communities, Professional associations, and so forth.
We customize links for each client based on their industry. Once these high-quality links have been secured, we ensure that links are indexed and registered by search engines.
Additionally to taking care of all those on- page and off-page SEO factors, we will also work on identifying issues that need to be addressed, such as duplicate content, crawl errors, and more.
As part of your Search Engine Optimization strategy, we ensure that your website is mobile-friendly and accessible on all formats of desktops, laptops, tablets, and smartphones.
We improve website loading speed and will be on the look up for any potential backlinks that have broken – or links that negatively impact your performance on search engines by disallowing or unlinking them from your website.
We will set up tracking programs on all platforms based on the keywords chosen in the initial strategy. We will generate easy-to-follow reports that will show your growth, keyword rankings, and Google Analytics data over time.
Xum Digital offers WordPress SEO services that optimize the technical aspects of your site to keep it ranking high.
We will watch your content and keywords, evaluate the words and images on your site, your site's structure, speed, mobile friendliness, URLs, and more.
WordPress is the most widely used content management system in the world. At Xum Digital we are pros at WordPress SEO and site management. We will help you build an SEO-friendly website considering user experience, adaptability, and accessibility, keeping in mind e-commerce and lead generation goals.
Link Building
Link building is one of the most important facets of SEO. And while search algorithms are constantly evolving, this is one variable that is unlikely to change.
Search engines view links as signs of confidence regarding a site's authority, popularity, and relevance. We offer link building services to help build your site's reputation and popularity and connect it to other trusted pages.
Backlinking & Off-site SEO
Your ability to rank high in search engine result pages are linked to the on and off page elements that help search engines like Google, determine your relevance, authority, and trustworthiness.
There is a lot of competition in the online marketplace. While an optimized website is necessary to compete, so too is an established, positive reputation from other channels and platforms.
The most important element of off-site SEO is backlinks. Backlinks are links on other web pages that lead to your site, helping strengthen and improve your domain authority.
Our Off-Page SEO services also focus on social media, online reviews, blogging, and more.
THIS IS WHAT WE DO TO GET BETTER RESULTS IN GOOGLE SEARCH
Search results position tracking
Local SEO strategy (if local)
Keywords research and selection
Keyphrase Optimization (Based on Focus Keyword)
Backilinks audit and maintenance
Analytics & Conversion Tracking
Link building / Backlinks
Competitor analysis / competition research
Google My Business Setup & Optimization
Over 100 website optimizations (heading tags, sitemap, robots, SSL, compression, caching, minification, URL redirects, broken links, mobile adaptability, canonicalization, Favicon, SEO friendly URLs, InLine CSS, depreted HTML tags, CDN usage, frameset, nested tables, Doctype, server signature, directory browsing, 404 page, canonical tags, SPF record and much more)
Amazing, strong, and unique identities.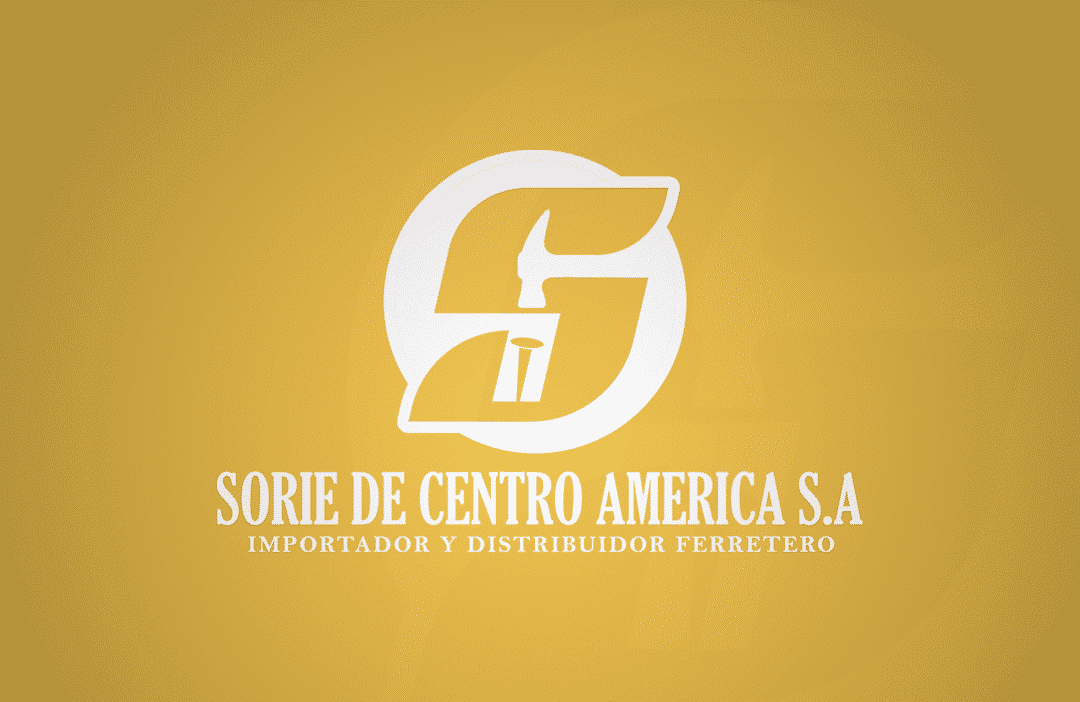 HOW MUCH DOES SEO AFFECT YOUR BUSINESS?

Billions of searches are made on Google every day. It's safe to say that most people now depend on search engines to find what they are looking for. Whether it's a product, service, person, brand or a solution to their problem, almost everyone gathers information by researching online. These numbers can attest to that.
75% of users
will never look past the first search engine results page.
The average Google voice search result
gets 1,199 Facebook shares and 44 Tweets.
87% of mobile device owners
use search engines on a daily basis.
76% of search engine users visit local stores
within a day after performing a search on their mobile phones.
46% of total Google searches
are for a local business or service.
92% of the total clicks
go to those websites found on Google's first page of the search results.
Pages ranking from 1 to 3
on search engine results pages yield a click-through rate of 36%.
94% of the global total clicks
in the search engine result pages go to organic links.
Implementing an SEO audit for your website and optimizing it for search engines is indeed an effective way to drive more traffic to your website, reach a wider audience and ultimately, get ahead of your competitors. Once you increase your search engine rankings, it will be easier for you to draw in qualified website visitors who are ready to buy your products or services. Here at Xum Digital, it is our goal to help business owners like you to maximize the benefits of SEO.
An investment worth doing
Optimizing your website doesn't necessarily have to eat all of your budget. If you want to boost your search rankings, traffic and conversions, then our SEO service is the perfect solution for you. Check out our affordable SEO pricing and talk to us today.
What is a Browser?
A computer program used to navigate the Internet on computers, tablets and smartphones. Examples include Chrome, Firefox, Internet Explorer and Safari.
What is a Query or Search Term?
The keyword or phrase a user types into a search engine in order to find what they're looking for.
What is Ranking?
A listing's position on a search engine results page.
What is Search Engine Optimization (SEO)?
The practice of making changes to web pages, content, and the promotion of that content to improve visibility in the organic —or unpaid—search engine results.
What is Search Engine?
A tool that indexes and returns relevant digital content in response to users' keywords. Popular Internet search engines include Google, Bing, Yahoo, DuckDuckGo, Baidu, Yandex and more.
What is Search Engine Results Page (SERP)?
A list of results appearing in a search engine in response to a user's search query.
What are Natural Listings or Organic Listings?
Results from a search engine that are not paid adverts.
What is a Crawler or Spider?
A program designed to systematically browse content on the Internet and collect information about it to help searchers find what they're looking for.